Contact: Mary Gallagher (402) 341-1628 gallagher.susie@gmail.com
| | |
| --- | --- |
| Location: | Omaha, Nebraska |
| Stock #: | Model 101.04: AR1495-09014 |
| Mileage: | 67,840 (820 after rebuild) |
| Trans: | Manual, # 34837 |
| Engine #: | AR1315-013829 |
| Differential #: | 17192 |
| Condition: | Excellent |
| Exterior: | Black |
| Interior: | Cream and Red |
I first bought this car in 1964 in Pasadena, California and again in the 90s (same car...I kept track of it) and then had it restored.
Total restoration by Jack Beck's Orion Engineering, Inc. and Auto Kraft, Inc. Completed in November 1998. Garaged and driven in sunny weather every year since rebuild: 820 mi. total (odometer 67,840)
View Restoration photos and complete documentation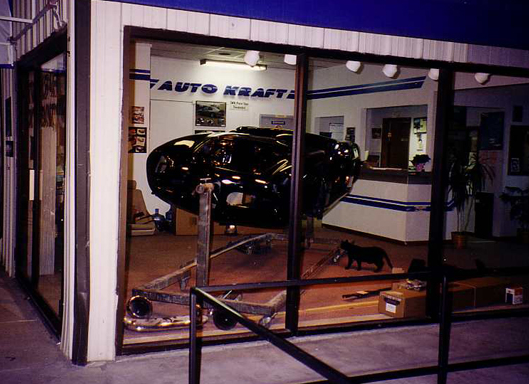 The Giulietta Spider is one of Alfa Romeo's masterpieces.
It's pure essential lines were designed by Pinan Farina. It's smooth sides were given a lift by a slight flair at the beginning of the rear mudguard and a sculptural front endowed it with considerable character. The whole design was lightened by the delicate, concise lines of it's rear. After this car no other Alfa Romeo spider reached that level of perfection of form. It had a set of pure, simple mechanics whose little overhead twin-cam 1290cc engine (74mm x 75mm) could deliver 80 HP and race to over 160kph with excellent roadholding and an unsprung rear axle.
There have been later, stronger, faster Alfas over five decades. But the Alfa Romeo Giulietta was where it all began.
Contact Mary Gallagher
(402) 341-1628
gallagher.susie@gmail.com